Is there a natural alternative to anti-inflammatory creams?
There are many products on the market that we reach for when we have sore and swollen joints or aching muscles, and Voltarin gel and Rapigel is usually the first point of call.
But is this the best for our body?
FisiocremTM is a natural solution for a topical gel that can aid the temporary relief of muscular aches and pain. It is also an effective anti-inflammatory cream that can be used for acute muscle and ligaments sprains caused by daily activities or intense physical exercise.
This natural anti-inflammatory gel is derived from four high quality herbal extracts.
These four herbs include:
Arnica Montana – This has a soothing effect on the body which has been know to assist treating soft tissue injuries, ligament strains and muscular aches. It may also assist in recovery from bruising and has an anti-inflammatory effect on the area it is applied to.
Hypercicum Perforatum – This herb is commonly known as "St Johns Wort", similar to arnica, it helps soothe back pain, sprains and strains.
Calendula Officinalis – This is a flower extract that is used for treating inflammation by reducing oedema and having a calming nature on the skin.
Melaleuca Oil – This is one of the distinctive scents you can smell when you use this cream, and is commonly known as Australia Tea Tree oil.
FisiocremTM is a great natural alternative to anti-inflammatory creams. Our osteopaths sometimes use this gel during consultations to help with inflammation associated with a variety of injuries and pain.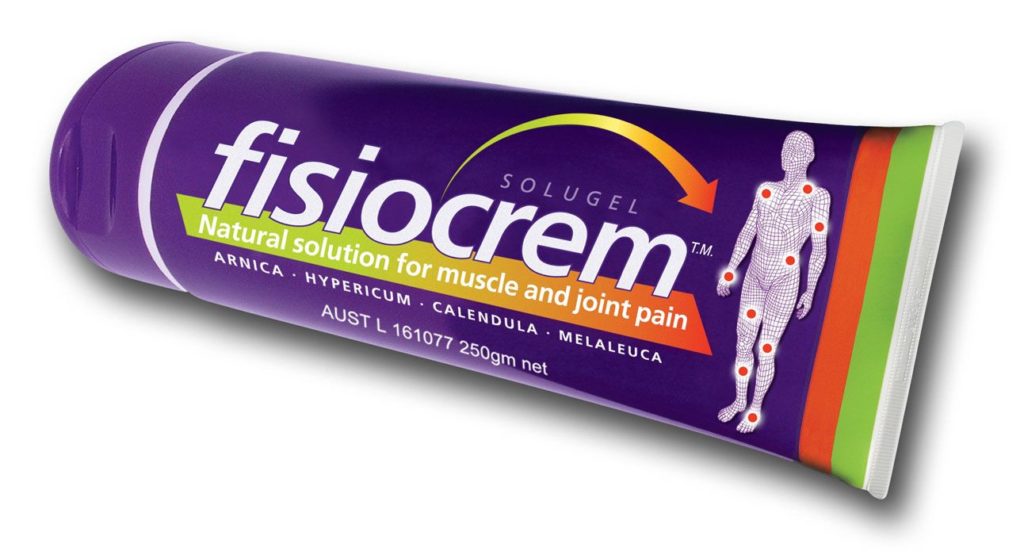 East Gippsland Osteopathic Clinic stocks FisiocremTM for purchase in all of our four clinics.
Our friendly osteopaths will be able to help answer any other questions you might about this product and if it will benefit you with your current aches and pains!