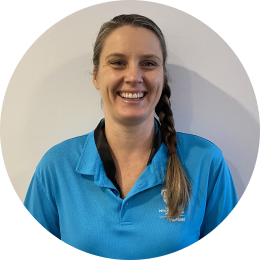 Kathy graduated as a Physiotherapist from the University of Newcastle in 2007 and has since worked in both hospital and private practice settings in NSW and Victoria. Kathy is qualified in dry needling, myofascial cupping and DMA Pilates.
Kathy has also undertaken multiple short courses in Women's Health physiotherapy across the child bearing year (and beyond) and is passionate about integrating this into a comprehensive rehab plan for women of all ages.
With a background in Exercise and Sports Science, Kathy also has a passion for sports injury prevention and rehabilitation
Empowering patients through education, self awareness and personalising self management strategies are key components of Kathy's treatment sessions.
Treatment sessions are targeted towards maximising patient performance and returning to sport, work, play and home as efficiently as possible and preventing the injury from happening again.
Special Offer

for new patients when you book your initial osteopathic consultation
Copyright 2015-2020 East Gippsland Osteopathic Clinic | All Rights Reserved
Hosted in Australia by
Crucial