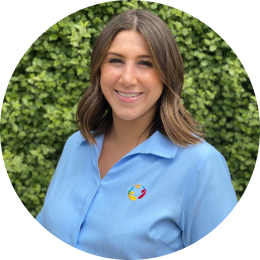 About Georgia Link
ASSOCIATE
Bachelor of Health Science (University of Sydney), Masters of Physiotherapy (University of Sydney), Member of Women's Health, Musculoskeletal and Cardiorespiratory APA Groups.
Musculoskeletal Physiotherapy, Women's Health Physiotherapy, Antenatal and Postnatal care, Pilates.
Growing up in Sydney, I was a keen netballer for a good ten years of my life. Initially, it was my exposure to private practice musculoskeletal physiotherapy (with plenty an injury) that made me want to pursue physiotherapy as a career. Throughout the course of my university degree, I spent the bulk of my time instructing mum's and bub's mat Pilates classes at a local physiotherapy clinic. After graduating from the University of Sydney, I spent the first few years of my career working within the Victorian public healthcare system, building up a solid foundation in the treatment of acute cardiorespiratory, musculoskeletal and neurological conditions.
In recent times, I have been fortunate enough to develop my experience in women's health physiotherapy. Soon into my interactions with women both antenatally and postnatally, I realised that the education that I was providing was a key component of the positive influence that I have on my patient's health and wellbeing. As a clinician, I am truly passionate about empowering women to take charge of their health throughout their lifespan. Above all else, I believe that it is important to be a friend. My goal as a women's health physiotherapist is to provide a safe place for women to discuss their concerns and eradicate the 'awkwardness' out of discussing their bodies.
Special Offer

for new patients when you book your initial osteopathic consultation
Copyright 2015-2020 East Gippsland Osteopathic Clinic | All Rights Reserved
Hosted in Australia by
Crucial