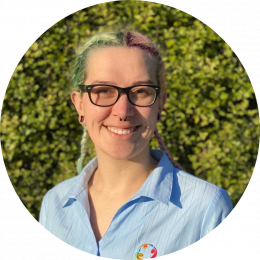 About Dr Stephanie Rohde
ASSOCIATE
Steph has recently joined the EGOC team, having just graduated from Victoria University in June 2022. Steph joined us for her internship over the final months of study in mid 2022 and has now made the move out to beautiful Gippsland and will be working full-time between the Sale, Bairnsdale and Traralgon Clinics.
Steph has been passionate about the human body, as long as she can remember. Steph grew up in Canberra, originally dreaming of becoming a surgeon. When she got to uni found herself working reception for an Osteopath and became intrigued by the idea of healing the body using only her hands – Before she knew it she was packing up her life to move to Melbourne to pursue her studies.
Steph grew up playing Netball, Hockey and most recently is incredibly passionate about Roller Derby. She completed her Masters Research project investigating injury prevention knowledge and behaviours in the sport in Australia. Steph can't wait to begin a career of lifelong education, with a number of special interests to pursue in the future – From paediatrics and pregnancy to managing hypermobility.
Steph is a renowned early bird who loves getting to the gym before the sun is up! She is beginning to fall in love with the regional Victorian lifestyle – a welcome change to the hustle and bustle of the city that she has grown accustomed to! Steph can't wait to explore all of the hidden gems Gippsland has to offer.
Special Offer

for new patients when you book your initial osteopathic consultation
Copyright 2015-2020 East Gippsland Osteopathic Clinic | All Rights Reserved
Hosted in Australia by
Crucial