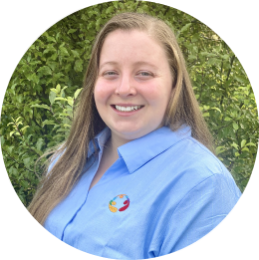 About Dr Michelle Derrick
Michelle has recently joined our team and works from our Traralgon and Sale Clinics.
Michelle developed an interest in the human body from a young age, which in turn led her to pursue a career in osteopathy. In particular, she has always been drawn to the holistic nature of the profession which enables patients to improve structurally and functionally.
Graduating from Victoria University in 2021 Michelle has a Bachelor of Science (Osteopathy) and Master of Health Science (Osteopathy). She completed her internship with EGOC in early 2021.
Michelle's passion of osteopathy further grew as she continued to develop her rehabilitation skills by becoming a fully certified DMA Clinical Pilates Instructor. Michelle looks forward to advancing the development of her rehabilitation skills, as well as her knowledge of visceral anatomy and treatment, autoimmune diseases, and women's health.
Michelle grew up on the land in South Gippsland on a small dairy farm. Michelle is an avid gym-goer and enjoys keeping active. She also grew up playing netball and is keen to return to playing in the coming years. Michelle enjoys country living and exploring the beauty of nature including regularly hiking at Wilson's Prom. Michelle's other hobbies include cooking, swimming and all things animal-related.
Special Offer

for new patients when you book your initial osteopathic consultation
Copyright 2015-2020 East Gippsland Osteopathic Clinic | All Rights Reserved
Hosted in Australia by
Crucial